A little about Cassie Springer Ayeni, ERISA litigation attorney
Caring for my clients comes naturally for me, and I take pleasure in developing new legal arguments to change the inequities of employee benefits law, resulting in a top reputation and amazing results for my clients. Making a difference in lives of others and in the legal landscape is the reason I became a lawyer to begin with. I am proud of the work we do at Springer Ayeni, and proud to be a woman-owned firm in a field still dominated by men. I take pleasure in setting a new definition of what it means to be a successful woman litigator when I bring my baby to a conference or along with me for a meeting with a colleague. I aim to show that women can both practice in a rigorous field and be dedicated parents at the same time.
Outside of work, I relax by arranging flowers for non-profits,  playing the piano (I'm thrilled that my two oldest girls are loving their piano lessons as much as I did as a girl!), and enjoying time with my wonderful family. I have three young daughters, and sons and it is truly joyous for me to spend time with them. Having lost one of my twin girls in 2008 due to consequences of prematurity, I am acutely aware of how precious kids are, and I am grateful for the good health of my children. Such a tragedy gave me the fortitude not just to survive, but to thrive and to better the lives of others, especially my clients.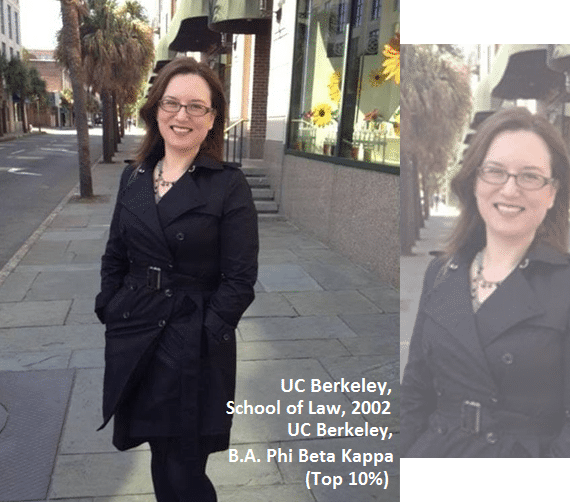 -Disclaimers
Testimonials and Endorsements. Testimonials or endorsements do not constitute guarantees, warranties, or predictions regarding the outcome of your legal matter.
No Guarantee of Results. Some of the case summaries, reports of past results, and lawyer biographies on this website describe past matters handled for clients of Cassie Springer Ayeni and the Springer Ayeni Law firm. These descriptions are meant only to provide information to the public about the activities and experience of Cassie Springer Ayeni and the Springer Ayeni Law firm. They are not intended as a guarantee that the same or similar results can be obtained in every matter undertaken by Springer Ayeni. You must not assume that a similar result can be obtained in a legal matter of interest to you. The outcome of a particular matter can depend on a variety of factors including the specific factual and legal circumstances, the ability of opposing counsel, and, often, unexpected developments beyond the control of any client or lawyer.
No Attorney-Client Relationship is Created by Use of this Website. Neither your receipt of information from this website, nor your use of this website to contact Springer Ayeni (hereinafter "the Firm") or one of its lawyers creates an attorney-client relationship between you and the Firm. You will become a client of the Firm only if and when you sign an engagement agreement setting forth the scope of the Firm's engagement, the fee arrangement and other relevant matters.