Cassie Springer Ayeni explains what compassion at Springer Ayeni means to her:
When clients call me for the first time, their worry is palpable. My first job is to listen. There is a story, sometimes a tragedy, that needs to be told. I will ask some questions here and there to guide the conversation, but sharing such personal information deserves undivided attention, and that is what I give.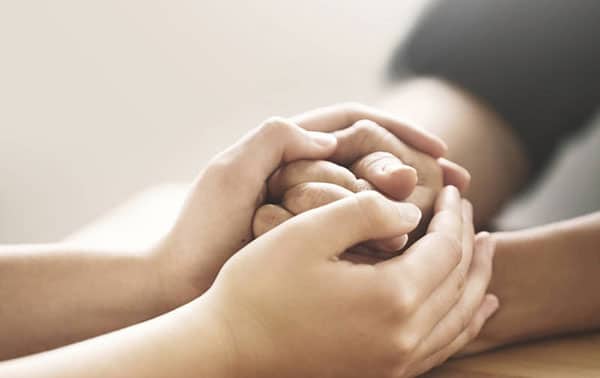 Why?
The only time I called an attorney about a crisis in my own life, I had the opposite experience: the attorney I talked to was dismissive and cold, focused on money rather than on the real-life implications of the crisis. I am so grateful for that negative experience because it showed me exactly whom I would never be in my practice. It is difficult enough to be suffering from a health crisis and a potential loss of income  my job is to make life easier on my clients. I take the worry of a disability or life insurance denial away, so that my clients can focus on getting their lives back on track.
-Disclaimers
Testimonials and Endorsements. Testimonials or endorsements do not constitute guarantees, warranties, or predictions regarding the outcome of your legal matter.
No Guarantee of Results. Some of the case summaries, reports of past results, and lawyer biographies on this website describe past matters handled for clients of Cassie Springer Ayeni and the Springer Ayeni Law firm. These descriptions are meant only to provide information to the public about the activities and experience of Cassie Springer Ayeni and the Springer Ayeni Law firm. They are not intended as a guarantee that the same or similar results can be obtained in every matter undertaken by Springer Ayeni. You must not assume that a similar result can be obtained in a legal matter of interest to you. The outcome of a particular matter can depend on a variety of factors including the specific factual and legal circumstances, the ability of opposing counsel, and, often, unexpected developments beyond the control of any client or lawyer.
No Attorney-Client Relationship is Created by Use of this Website. Neither your receipt of information from this website, nor your use of this website to contact Springer Ayeni (hereinafter "the Firm") or one of its lawyers creates an attorney-client relationship between you and the Firm. You will become a client of the Firm only if and when you sign an engagement agreement setting forth the scope of the Firm's engagement, the fee arrangement and other relevant matters.