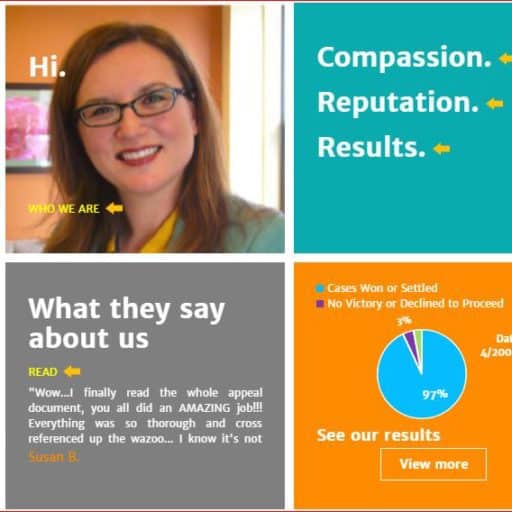 September 9, 2017
by admin
Bank & Financial, Benefits Insurance Claims, Blog Post, Business Law, Capital Market, Cassie Springer Ayeni, Civil Litigation, Disability Law, ERISA, ERISA Disability, Family Law, Insurance Claims, Law Firm, Springer Ayeni
0 comments
Before Taking a Job Offer, Understand the Company's Employee Disability Benefits By Cassie Springer Ayeni
You found it: the perfect job for your next career move with a great salary. You are ready to give your acceptance! But before you do, understand what's really included in the "benefits package" that your future employer described to you in broad strokes. Yes, there is health insurance and 401(k) matching, but an often-overlooked benefit that becomes crucial in a time of need is your employer's long-term disability insurance benefit.
Many employers provide a long-term disability insurance policy to employees, which most employees could care less about because no one intends to be taken out of their profession by a disability. Yet a disability can come in many forms, and there are visible and invisible disabilities. You may be entitled to a disability benefit because you are recovering from a surgery, because you experience pain, because you have a degenerative condition, because you suffer from a brain injury, because you have a life-threatening condition, or due to mental health issues. Although you hope to never need to make a disability claim, it's smart to be aware of what the plans provide should you need to make a short- or long-term disability claim.
The finances:
Disability insurance plans typically cover 60-66.67% of your base income. In general, if you pay the premiums with after-tax dollars as a payroll deduction, then the benefit is non-taxable. If your employer pays the premiums, then the benefit is taxable. Therefore, if you have the option, CHOOSE TO PAY THE PREMIUMS YOURSELF! The tax savings should you become disabled will be well-worth the monthly premium cost.
Disability insurance benefits typically pay through Social Security Normal Retirement Age, which is age 67 for those born in 1960 and later.  A monthly income for the years when you are unexpectedly taken out of the workforce, particularly if your disability is expected to last for the rest of your life, is wonderful peace of mind.
Most disability insurance policies, however, cap the "maximum benefit" payable to a certain dollar amount per month. The lowest cap I've seen is $6,000 per month. The highest cap I've seen is $30,000 per month. If your plan has a low cap that would not be enough to sustain your quality of life if you become disabled, either reconsider the job offer or take our private disability insurance. You may even use this need for private insurance as a bargaining chip to negotiate for a higher salary, as such insurance is typically quite expensive.
The logistics:
Just because a disability benefit plan is offered, does not mean that approval for benefits under that insurance plan will be a piece of cake. If you have a disability that is degenerative in nature, take some time to plan your exit strategy over several months with your doctor's advice. Work until your physician advises that you no longer should, and then seek the advice of an experienced ERISA attorney to guide you through the application process to ensure the best chance of success at the outset.
With some basic knowledge and the right planning, ERISA disability insurance benefits can be a valuable addition to your compensation package.
Cassie Springer Ayeni is the President of Springer Ayeni, A Professional Law Corporation, where she represents individuals in disability benefit applications, appeals, and lawsuits. She can be reached at www.benefitslaw.com
For more contact: Cassie Springer Ayeni
Related Posts