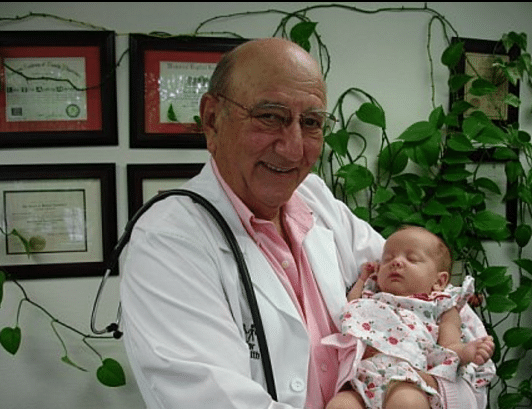 March 21, 2017
by admin
Bank & Financial, Benefits Insurance Claims, Blog Post, Business Law, Capital Market, Cassie Springer Ayeni, Disability Law, ERISA, ERISA Disability, Family Law, Insurance Claims, Law Firm, Springer Ayeni
0 comments
Medical Professionals Who Have Disabilities: Why I Like to Help
By Cassie Springer Ayeni
I've developed a bit of a niche within my specialization of employee benefits (ERISA) law: I have helped numerous medical professionals secure their partial or complete disability benefits. My clients have been OBGYNs, family medicine practitioners, physical therapists, PICU M.D.s, gastroenterologists, specialized nurses, and more. I wonder: do I gravitate to them or do they gravitate to me?
I've always been a money saver, and to further that goal I started working during summers and after school when I was 13 years old. One of my favorite teen jobs was in the file room of my father's medical office. I would take slips of dictation and put them into the right patient's file, skimming the details and, without knowing it, becoming familiar with medical terminology and the fascinating process of diagnosis. I loved reading the symptoms, findings, and conclusion that came from every interaction and examination.  I got a lot of paper cuts, but I also learned early lessons in medical analysis and interpretation.
My father is one of a dying breed in the world of medicine: a jack of all trades. He's a family practitioner, and in the 1970s he even used to deliver babies. He performs and assists on surgeries, sees people of all ages, and is loved by his patients. I am the middle child of the 6 he fathered, and he once told me he thought I would take over his practice someday. But I excelled in writing, not chemistry, and my passion for analysis fell to the pages of Jane Austen and later Supreme Court cases, not to Gray's Anatomy.
Yet here I am, 15 years into a career that involves reading and interpreting medical records every day, just as I did in my father's office so many years ago. This time, though, I am reading these records for evidence in support of my client's employee benefits disability claim against an insurer. I have read through hundreds of thousands of pages of medical records in my career, MRIs, CT Scans, labs and more, figuring out medical shorthand along the way, to make arguments to insurance companies and courts about why the medical evidence demonstrates a lack of work capacity.
Maybe it's this familiarity with the tools of the trade that has resulted in a plethora of medical professionals as clients: I respect their craft and understand the tip of the iceberg, so I am particularly eager to help these clients out when a disability causes them to cut back their duties or stop working altogether. Whatever the reason, I certainly enjoy representing doctors and nurses, and I feel so fulfilled when one of my medical professional clients recommends a colleague connected to her/him. And by the way, my father is 75 years old and still working nearly full-time as a physician. Life Goals.
Cassie Springer Ayeni is the President of Springer Ayeni, A Professional Law Corporation, in Oakland and San Jose, California. She focuses on representing people in ERISA disability and life insurance cases. She can be reached at cassie@benefitslaw.com or www.benefitslaw.com
Related Posts